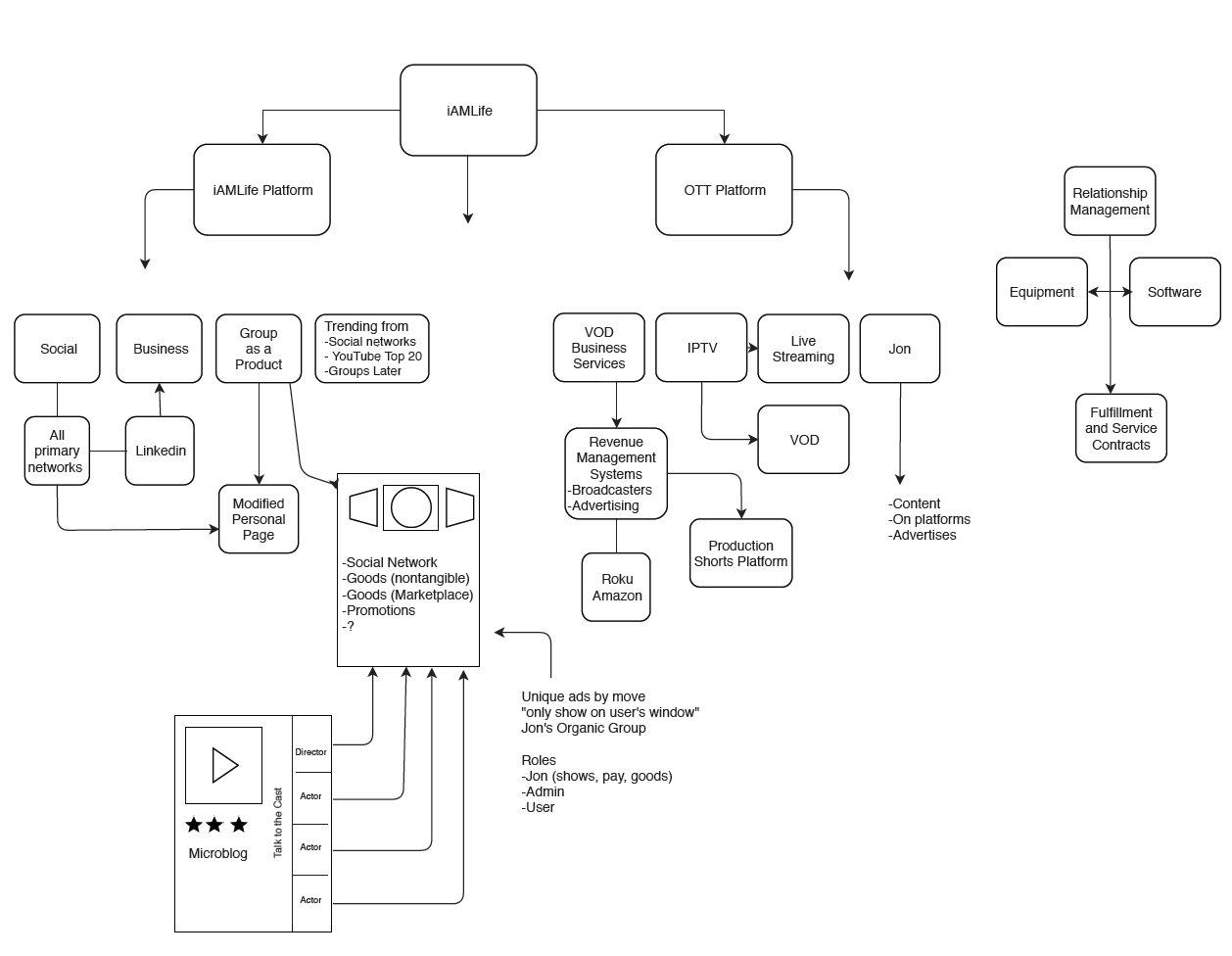 I. PRODUCT DEVELOPMENT
The goal of this project was to test and further develop the alpha product to create a beta product for launch.
User Testing: We conducted an Alpha Test to identify user needs, explore potential for user growth, and analyze potential barriers and solutions.
Brand Development: Establish and rejuvinate brand and style guidelines.
Executive Summary for Alpha Usability Test.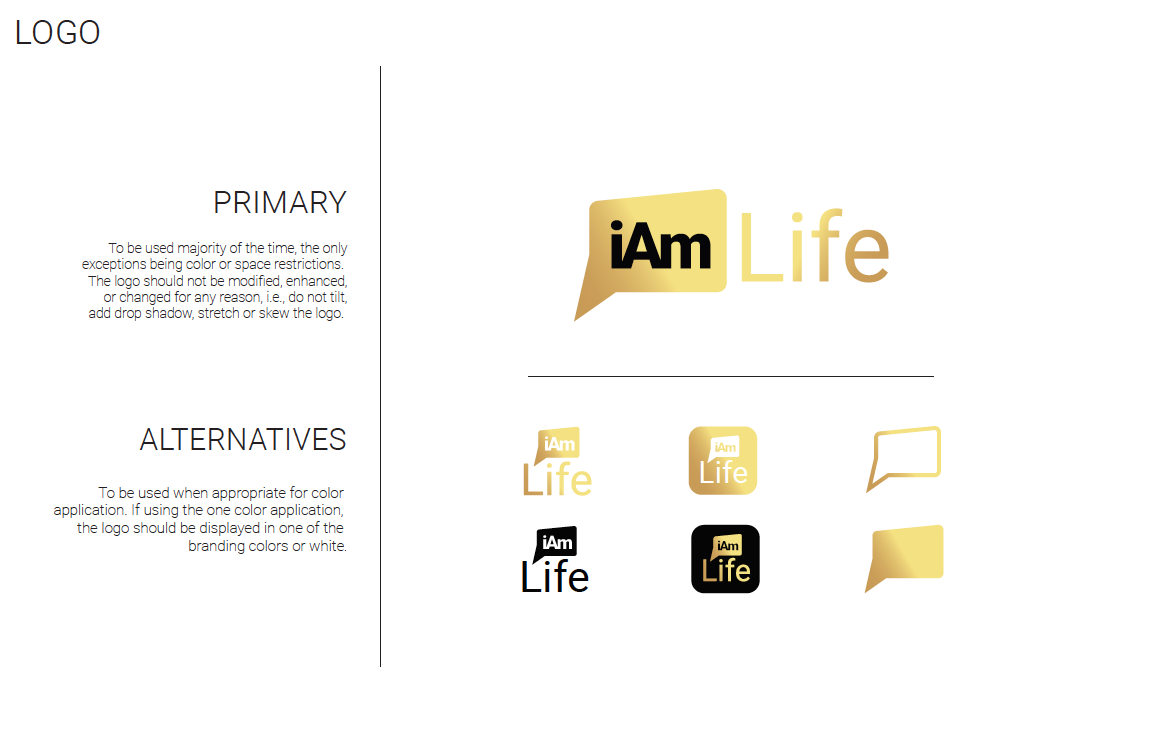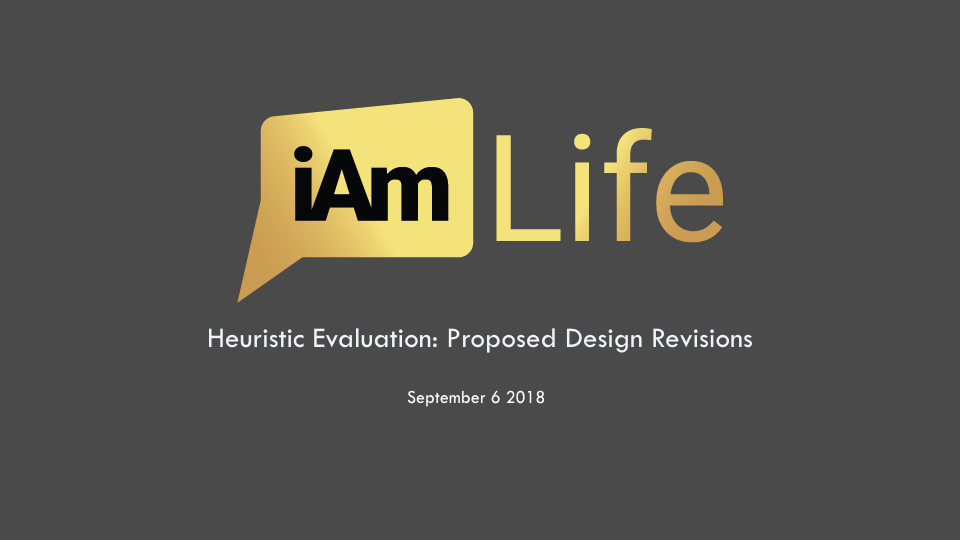 II. QUALITY ASSURANCE/HEURISTIC EVALUATION
Completed QA and created a heuristic evaluation of the beta application.
The goal of this project was the review the current beta version of the product across multiple platforms and located any bugs or errors, as well as propose design revisions.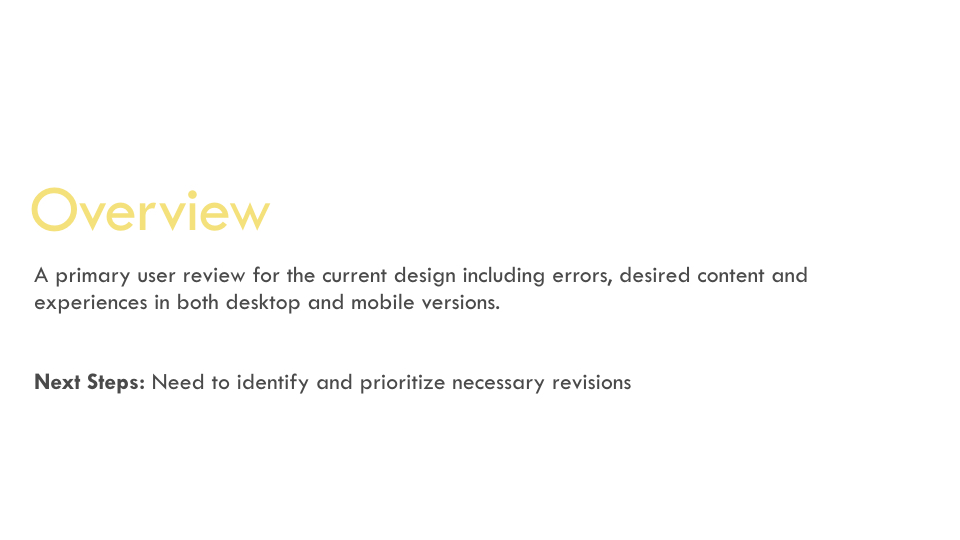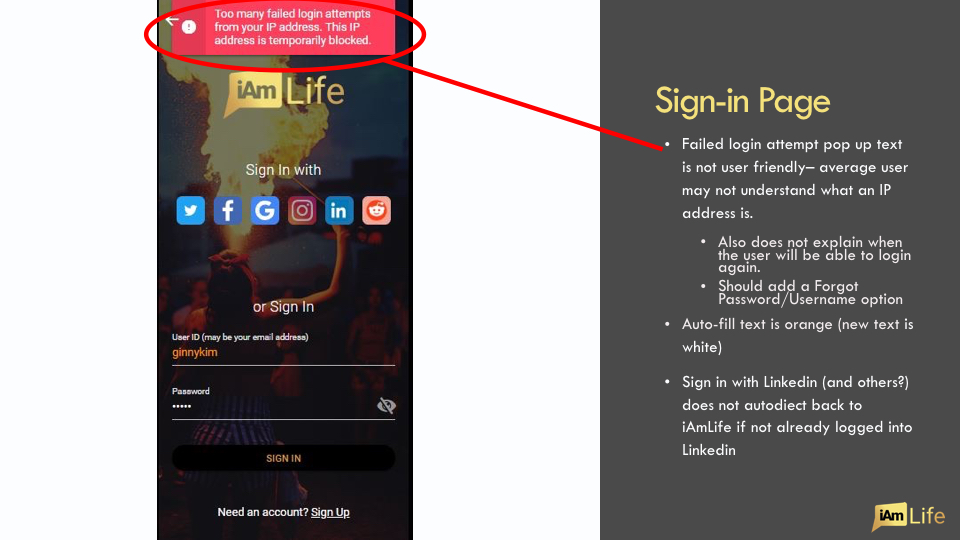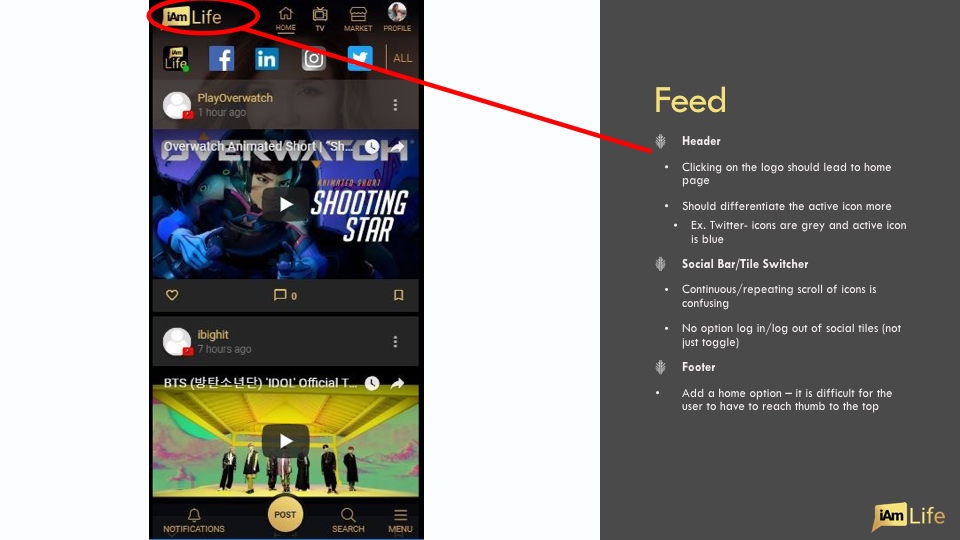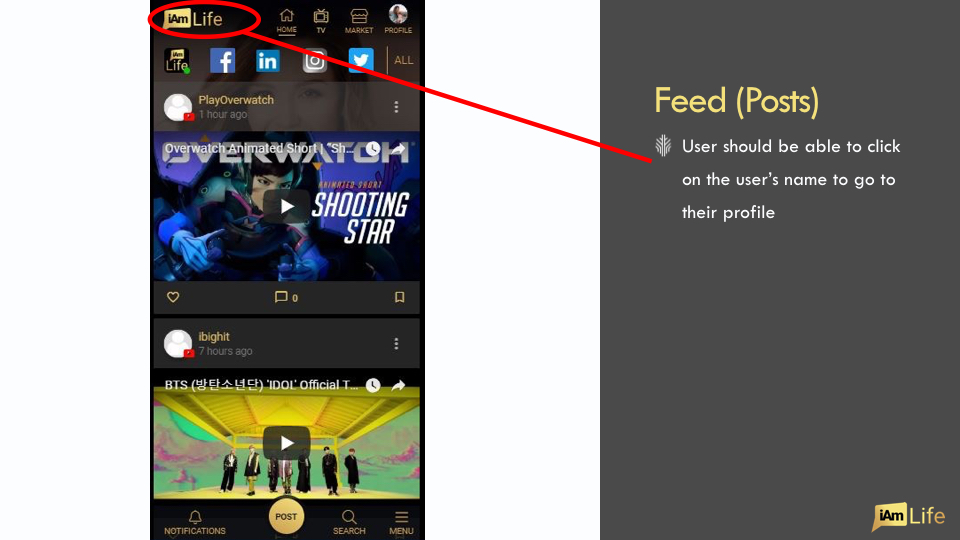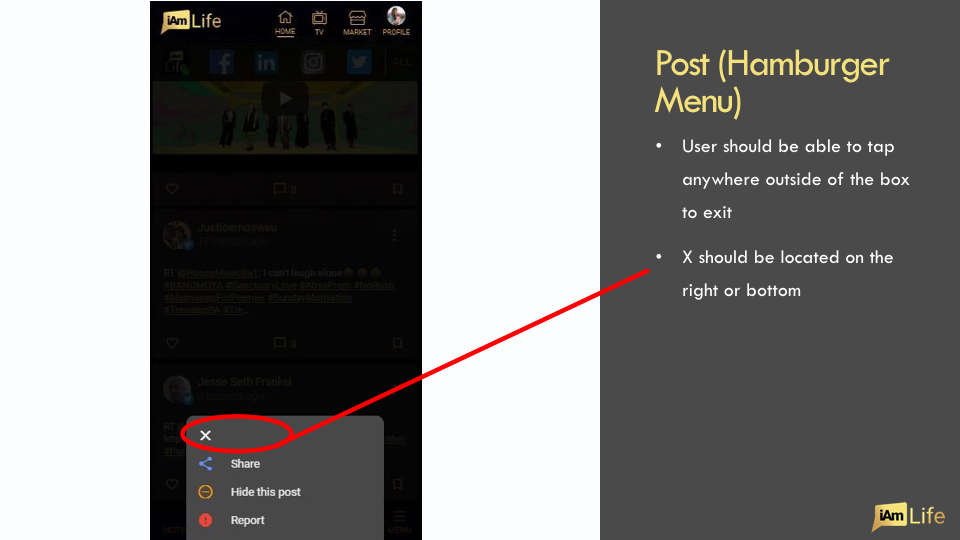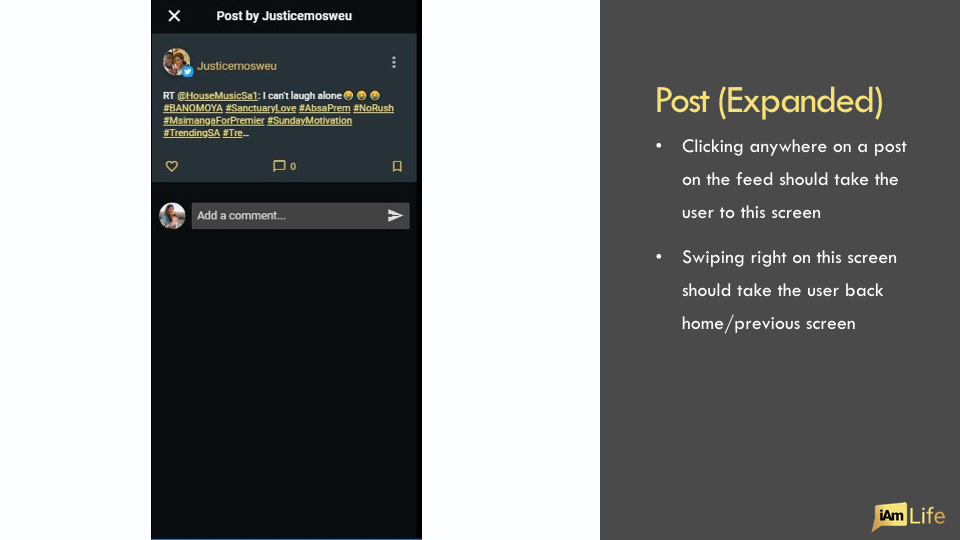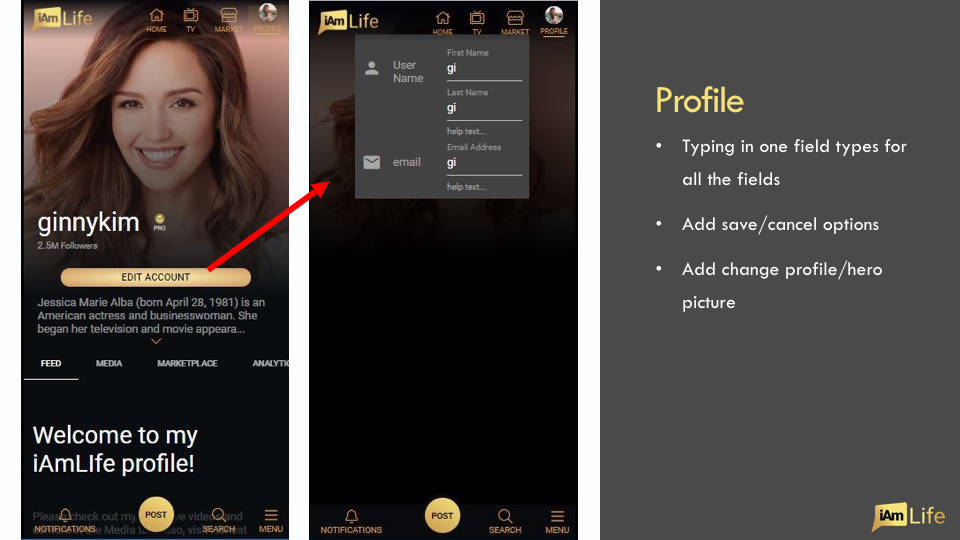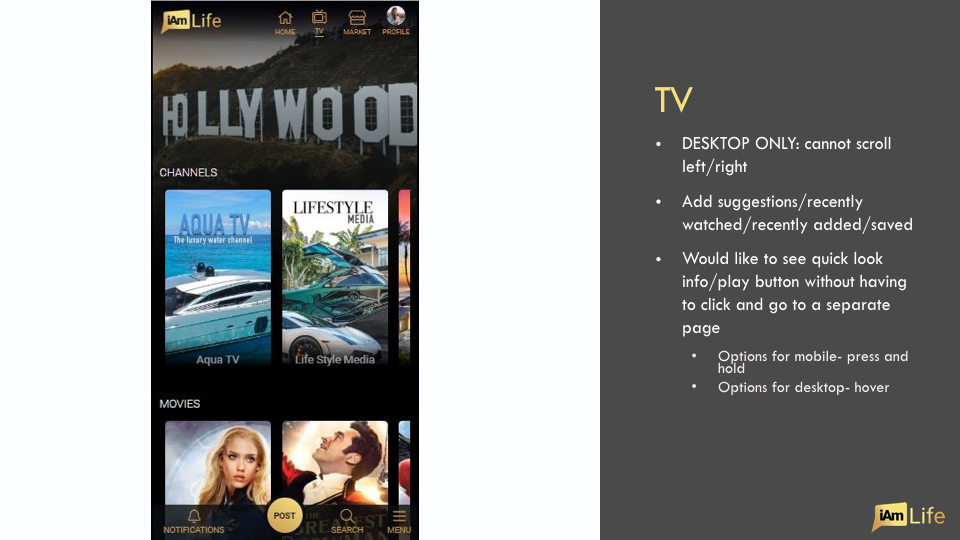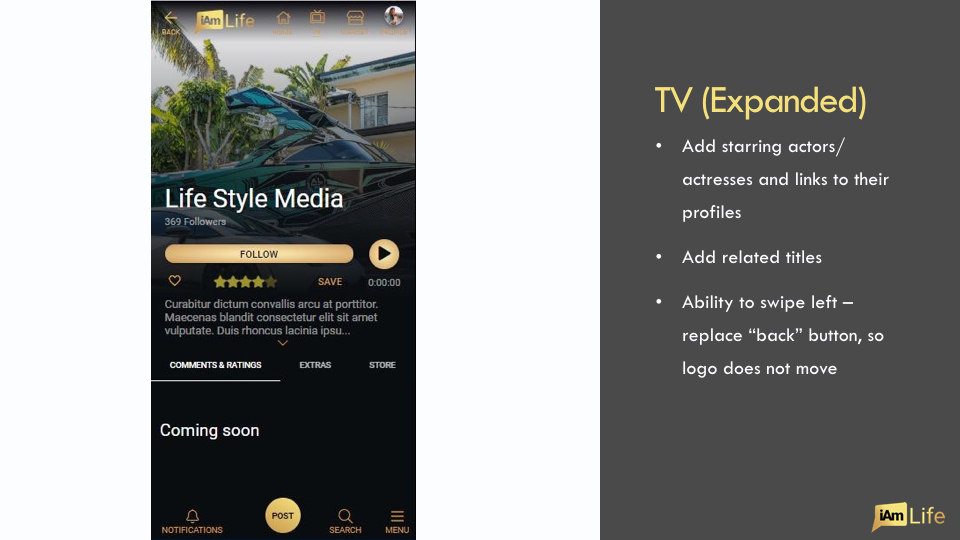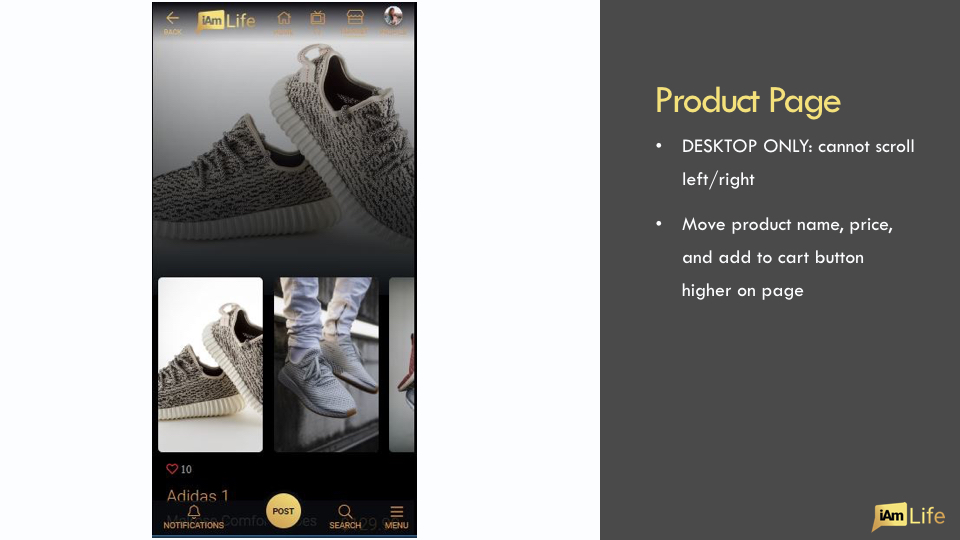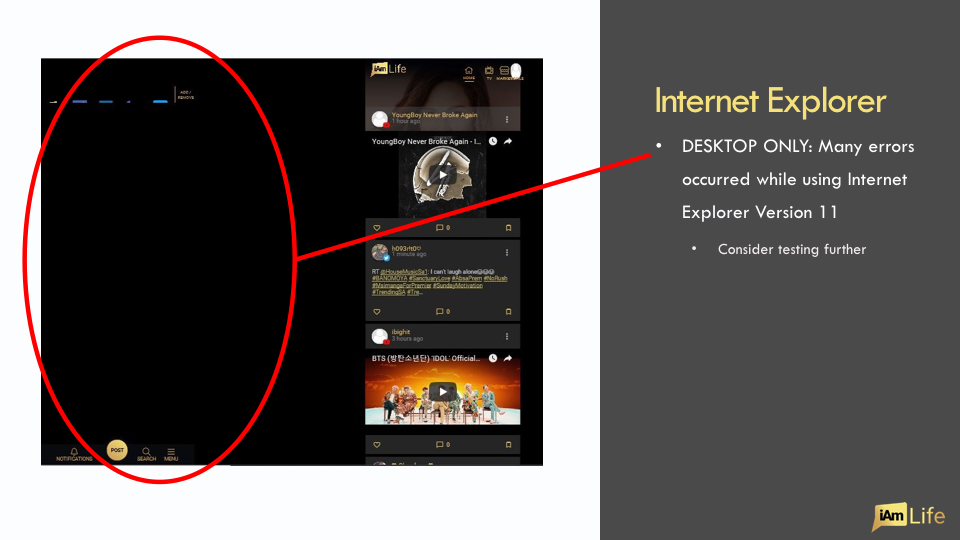 III. USER ONBOARDING
User accounts were precurated and the next step was to send an email to the users with a link to claim their accounts. Process includes identifying the user traits, mapping out the user journey, and designing the email.
The goal of this project was to design a marketing email for a specific group of users that will optimize the click-through rate of the Call to Action button.
Research: Quickly identify the key user, and brainstorm traits to keep in mind of the target user for the first round of user onboarding.
User Journey Map: Create a visual interpretation of the user's interaction with the product.
We used Sketch to design a mockup of the onboarding email and also curated email content. We chose to use a simple, minimalistic design that has a central focus of the product.
IV. ADVERTISEMENTS
We researched competitive social media feed advertisements and created wireframes for possible advertisement types for the iAmLife feed.
The goal of this project was to create advertisements for the social media feed that do not disturb the user's experience, but rather enhance it.
Advertisement Guidelines: Identify the types of advertisements that will be used in the social media feed, and create guidelines for the design.
Sales Presentation Mockups: Create high fidelity mockups for advertisement layouts to be presented in sales meetings for potential investors, clients, and partners.